West Kootenay Mobile Power Wash and Gutter Installation
West Kootenay Mobile Power Wash and Gutter Installation
Expect excellent service and superior quality at a fair price. When you choose Dynamo you're investing in the best for your property and you're getting service that stands apart from the rest.
what can we help you with today?
 We are committed to providing the highest level of quality work and professional service. No matter how challenging the work, we've only completed the job when you are perfectly satisfied with the end results. If for some reason you are dissatisfied with our customer service or quality of work, we will work with you directly to reconcile any issue. We want every job to be perfect!
some of our happy customers
I have been very pleased with the work - quick, clean, good value, and cheerful besides!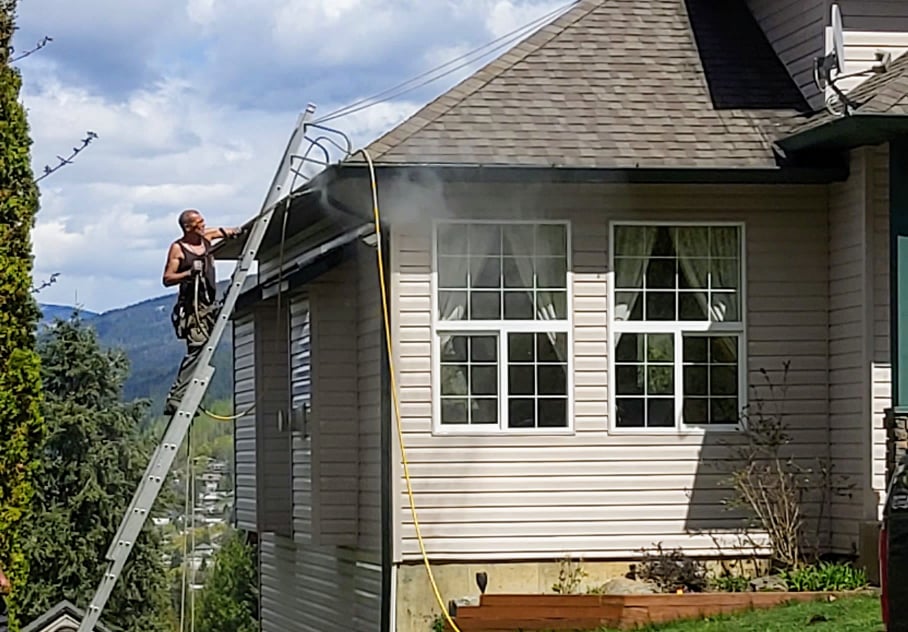 For the first time in 15 years, our home was pressure washed and we couldn't be more pleased. Dynamo Enterprises completed the job on time, on budget and very professional. I would highly recommend Dynamo and will use their services again in the future.
"Scott was great, helped us sort out our gutter problem, rerouted our eaves-troughs the way we needed, and now that its rained, everything works perfectly. Great job, great to deal with. I highly recommend."
Thanks Scott

Rene Waters

Lardeau, B.C